This is an archived article and the information in the article may be outdated. Please look at the time stamp on the story to see when it was last updated.
FULTON COUNTY, Ind. – Three young siblings were killed and another child was seriously injured when they were hit while boarding their school bus in Rochester Tuesday morning.
According to a press release from Indiana State Police,  Alyssa Shepherd, 24, was arrested at her place of employment at just after 4 p.m. when officers served her with an arrest warrant, alleging three felony charges for reckless homicide and a misdemeanor count for passing a school bus, with the stop arm extended, causing injury.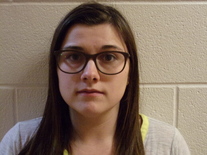 The crash happened around 7:15 a.m. near 4600 N State Road 25.
Indiana State Police say the bus driver put the "STOP" arm down and the four children were boarding the bus when a truck going the opposite direction hit them.
Three children died at the scene. Police identified the children killed as twin 6-year-old boys, Xzavier and Mason Ingle, and their 9-year-old sister, Alivia Stahl.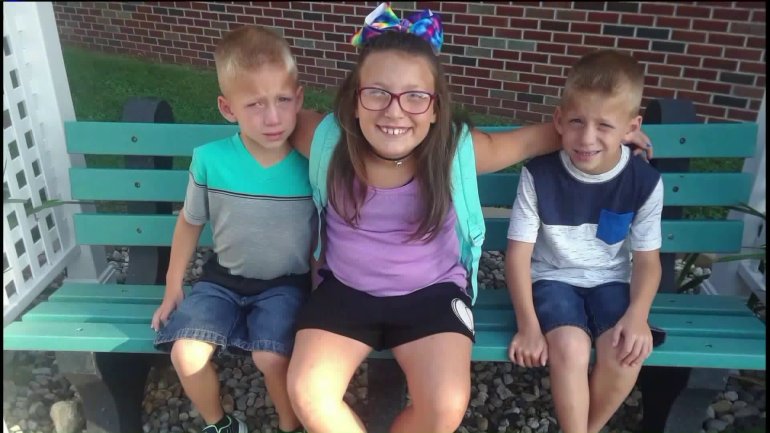 An 11-year-old boy who was not related to the deceased children was airlifted to a hospital in Fort Wayne.
No students were on the bus at the time.
The driver stayed at the scene. Police say it's too early to tell if she was speeding.
Tippecanoe Valley School Corporation released the following statement:
Our school corporation has suffered a tragedy this morning. We have learned of three student fatalities and one student seriously injured and airlifted to a Fort Wayne hospital as they were hit by a truck while boarding their bus.

We have deployed all school counselors to meet the emotional needs of our staff, students and parents.

We are awaiting to learn more confirmed details but wish to ask the community to come together to pray for the families, our students and our staff.
Gov. Eric Holcomb also released a statement:
"Words cannot express the depth of sorrow Janet and I feel, which only pales in comparison to what family, friends, teachers, classmates and community are feeling right now. Today, and for many more to come, we mourn their loss. I ask Hoosiers around the state to join us by sending your deepest prayers for the strength needed to endure such a time."

Indiana State Police Sgt. Tony Slocum said an 11-year-old boy not related to the deceased siblings suffered multiple broken bones when he was also hit by the pickup. That child, Maverik Lowe, was in critical condition at a Fort Wayne hospital and was undergoing surgery.

The boy was conscious and speaking to emergency workers before he was airlifted to the hospital, Slocum said.

Slocum said the students had the right of way as they crossed the street from the rural mobile home community where they lived.

"It's an unspeakable tragedy," he said. "We all have a responsibility to share the roadway and we're all responsible for making sure our children get to and from school safely."

Detectives were interviewing witnesses and a crash reconstruction team was at the scene near Rochester, about 100 miles (160 kilometers) north of Indianapolis.

The National Transportation Safety Board announced on Twitter that it was sending a team of investigators to the scene that should arrive Wednesday.