This is an archived article and the information in the article may be outdated. Please look at the time stamp on the story to see when it was last updated.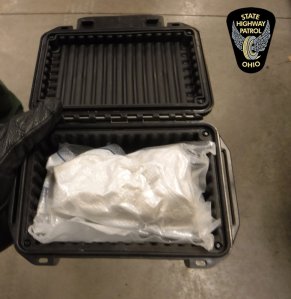 OTTAWA COUNTY, Ohio — Over $25,000 worth of heroin was seized during a traffic stop in Ottawa County this week.
According to the Ohio State Highway Patrol, on April 17 troopers stopped a rented 2016 Chevrolet Cruze with a Texas registration for a turn signal violation on the Ohio Turnpike.
Criminal indicators were observed, and a patrol drug-sniffing K-9 alerted to the vehicle.
Troopers found 142 grams of heroin in a vacuum-sealed package.
The contraband has a street value of $25,276.
The suspect, Demarco Johnson, 27, of Westfield, Mich., and Demetrius Cassity, 23, of Detroit, Mich., were charged with possession and trafficking in heroin, both first-degree felonies.