This is an archived article and the information in the article may be outdated. Please look at the time stamp on the story to see when it was last updated.
Christmas lights, tree lighting ceremonies, markets and more
CLEVELAND– Our 2018 Northeast Ohio holiday activities is jam-packed with Christmas light displays, tree lighting ceremonies, holiday markets, Cleveland traditions, ice skating and pop-up bars.
Enjoy!
(Check websites for additional information. Dates, times and prices may change. Events listed by start dates.)
Castle Noel
260 S. Court St., Medina
Check the website for dates and times.
Tickets are $19.50. Children 3 and under are free.
Castle Noel is America's largest year-round, indoor Christmas entertainment attraction. It houses props from Christmas movies like "The Grinch," "Elf" and "Christmas Vacation." There's also animated window displays from New York City department stores.
Christmas Story House and Museum
3159 West 11th St., Cleveland
Open year-round from 10 a.m. to 5 p.m., except major holidays. There are extended hours during the holidays.
$12 for adults, $9 for kids ages 3 to 12, and children 2 and under are free.
Take a tour of Ralphie and Randy's house, check out props from the classic movie "A Christmas Story," and buy your own leg lamp at the gift shop.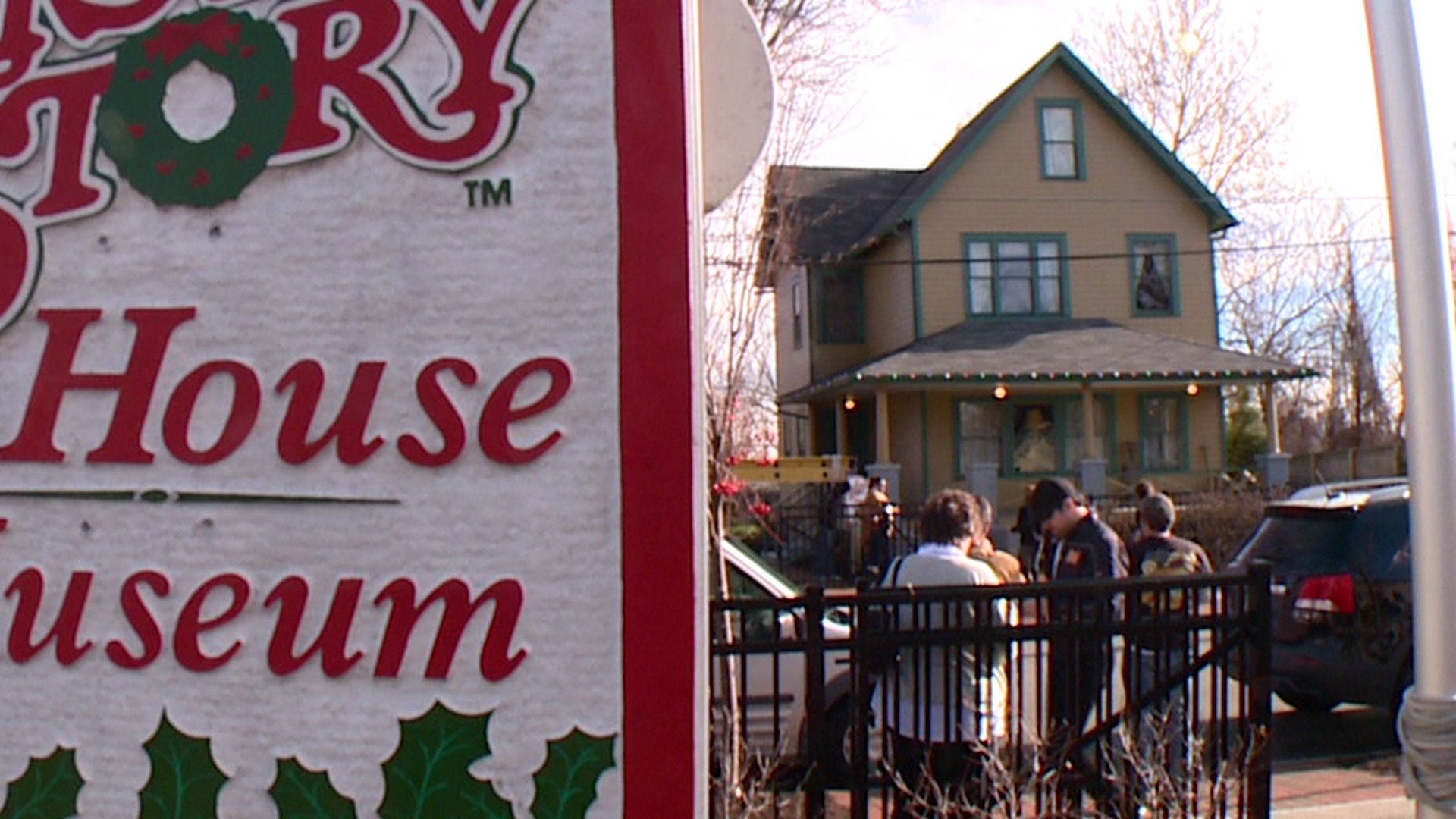 I-X Christmas Connection
One I-X Center Drive, Cleveland
Nov. 16, 17 and 18.
$11.99 for general admission. Parking is $10.
More than 700 booths of gifts, crafts and home decor. Plus, the Sugar Plum Shoppe lets the little ones do their own shopping with thousands of pre-wrapped presents for less than $8 each.
Friendsgiving Flea Weekend
4601 Payne Ave., Cleveland
Nov. 16 to Nov. 18.
Full weekend tickets available here.
Get your Christmas shopping finished early.
Magic of Lights at Victory Park
Cuyahoga County Fairgrounds
Nov. 16 through Dec. 31, Monday through Thursday from 5:30 p.m. to 9 p.m., Friday through Sunday from 5:30 p.m. to 10 p.m.
General admission for a standard vehicle starts at $20.
This 1-mile, drive-thru holiday light show features hundreds of lights.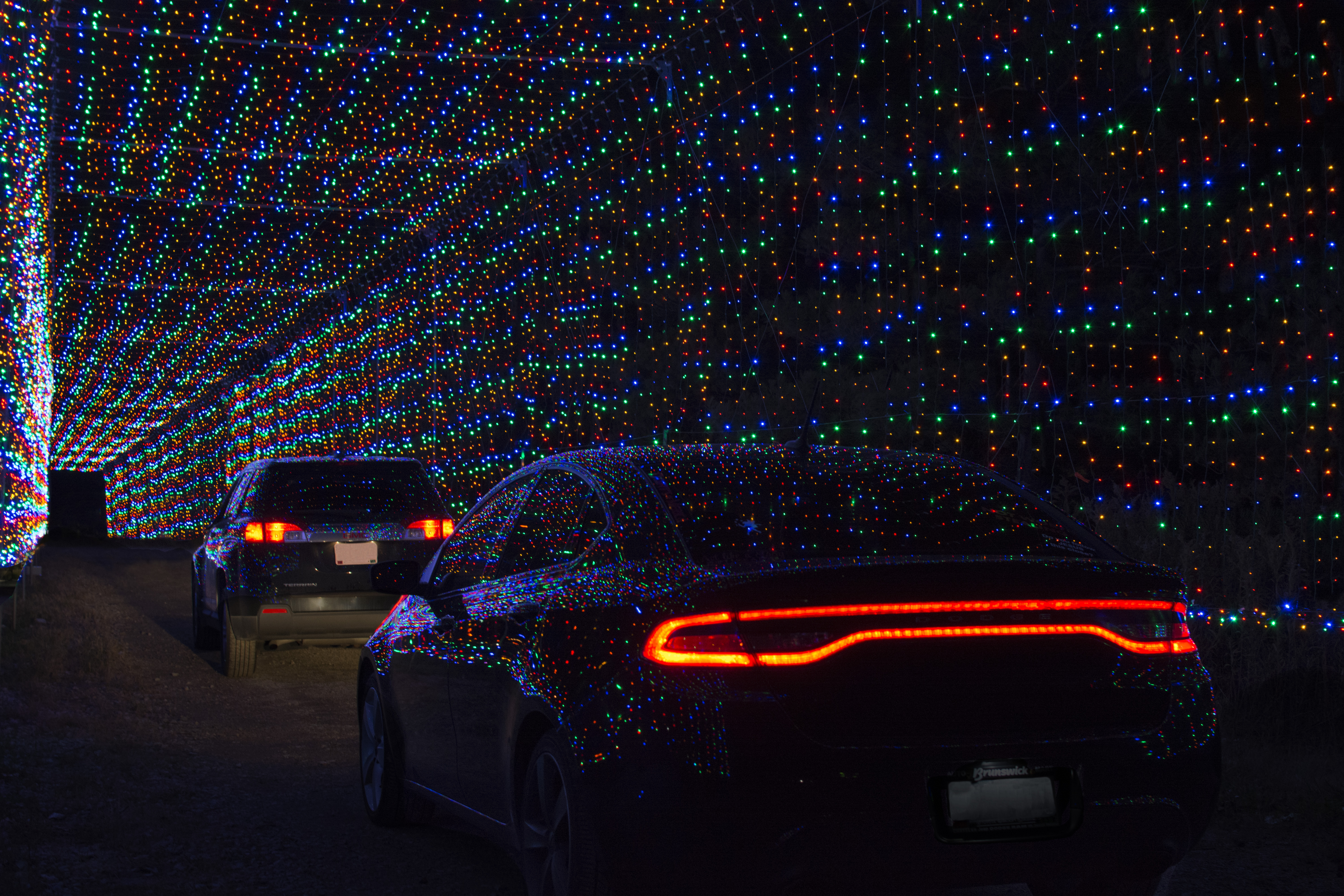 Mr. Kringle's Inventionasium
Level One of Tower City Center, 230 West Huron Rd., Cleveland, Ohio 44113
Nov. 17 to Dec. 30. Book your reservation online.
Tickets start at $18.
Take the family into Kringle's top secret toy lab, where kids get to help with the evaluation and creation of holiday toys. It's a hands-on experience and photo opportunity with Mr. Kringle.
Tiny Tim Christmas Shoppe
32 North Walnut St., Mansfield
10 a.m. to 4 p.m. on Nov. 17, Nov. 24, Dec. 1, Dec. 8, Dec. 15 and Dec. 22
Items are $10 or less.
Adult volunteers help children pick out and wrap gifts, including jewelry and home goods.
Candy Land Has Gone Wild
Penitentiary Glen Reservation
8668 Kirtland-Chardon Rd., Kirtland
Nov. 17 to Jan. 1 from noon to 5 p.m., closed holidays
Free to all ages.
Draw a card and become a part of this classic, life-sized board game.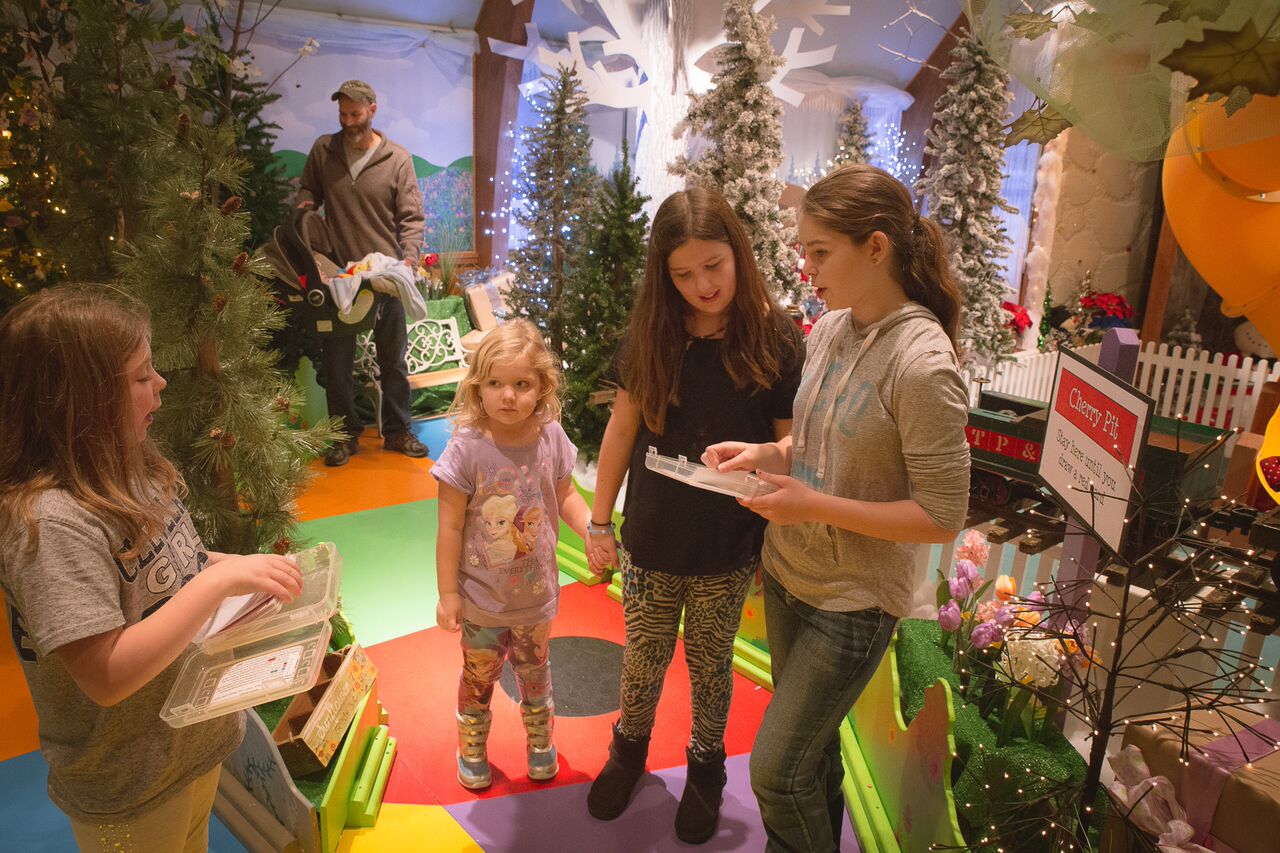 Crocker Park Tree Lighting
228 Market St., Westlake
Nov. 17 from 5 p.m. to 7:30 p.m.
Performances lead up to Santa's arrival and the lighting of the tree.
Cleveland Foundation Ice Rink
50 Public Square, Cleveland, Ohio 44113
Nov. 18 to Feb. 28. Hours vary by day.
Tickets are $10 with skate rental and $7 if you bring your own skates.
Bedford Tree Lighting Ceremony
2645 Hard Rd., Bedford
Nov. 21 at 6 p.m.
Bedford Firefighters Local 1683 will provide refreshments. Santa Claus will be there too!
GLOW
Cleveland Botanical Gardens
11030 East Blvd., Cleveland
Nov. 23 through Jan. 5.
$16 for adults, $12 for children and kids under 2 are free.
A world of cheer with gingerbread houses, the Garden Express and holiday music.
Scuba Claus and The Seas'N of Play
Greater Cleveland Aquarium
2000 Sycamore St., Cleveland
Friday through Sunday, Nov. 23 to Jan. 6, from 10 a.m. to 5 p.m.
Tickets are $19.95 for adults, $13.95 for children and kids under 2 are free.
Activity stops throughout the aquarium. Scuba Claus underwater Fridays, Saturdays and Sundays, Nov. 23 to Dec. 23 at 1 p.m.
Miracle at The Spotted Owl
710 Jefferson Ave., Cleveland
Nov. 23 to Dec. 31
The Tremont bar will be transformed into a winter wonderland with holiday-themed drinks.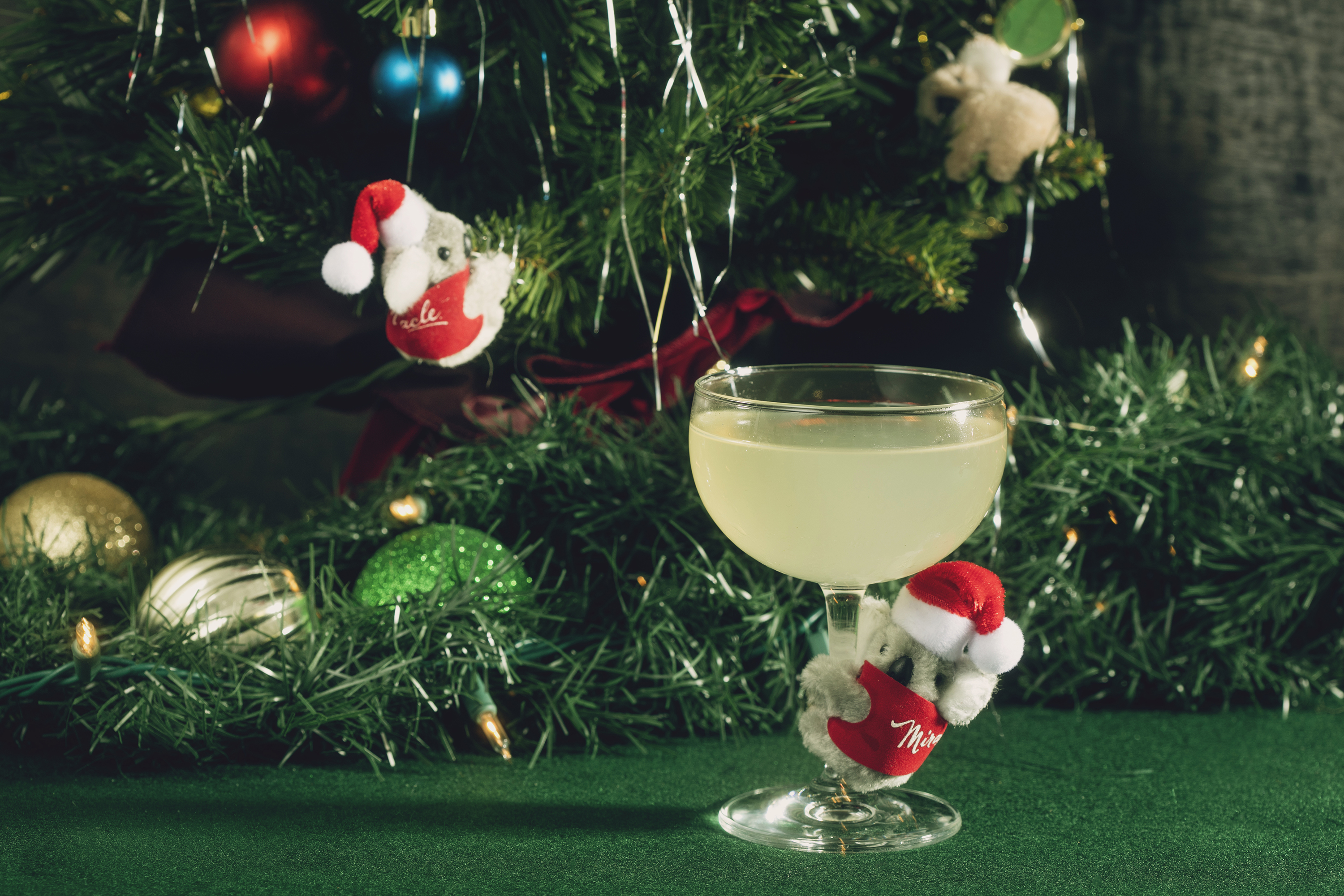 Deck the Halls at Stan Hywet
714 North Portage Path, Akron
Select nights in November and December
Tickets range from $6 to $22
More than a million lights help bring the theme, "Winter Wonderland," to life. Go outside to take in the light show and Gingerbread Land.
Sippin' Santa at Porco Lounge and Tiki Room
2527 West 25th St., Cleveland
Nov. 23 to Dec. 31
Holiday-themed tiki cocktails that will make you want to sing "Mele Kalikimaka!"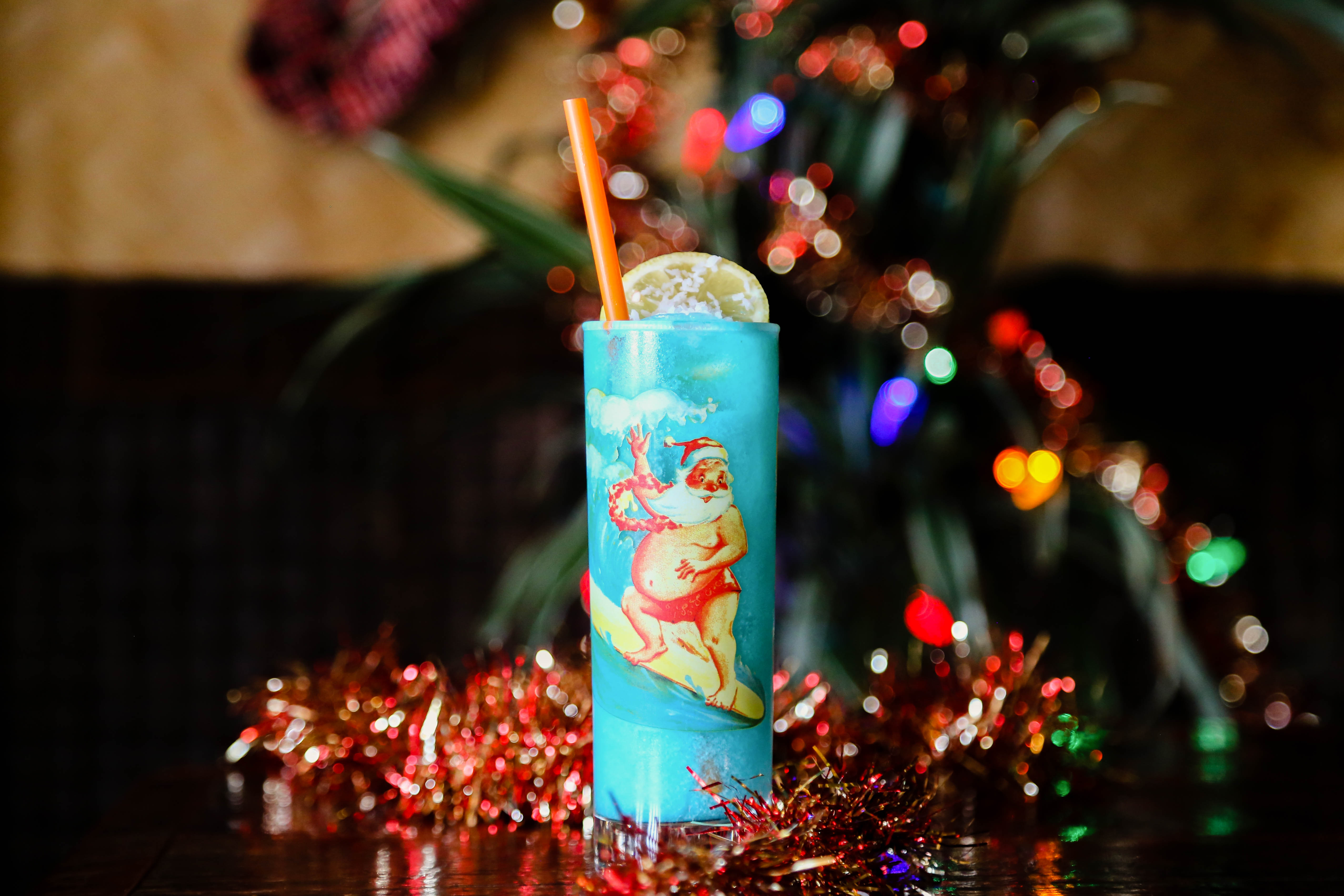 Toy Soldier, Fairy Godmother and Friends Holiday Show
Grand Staircase of Tower City Center 230 West Huron Rd., Cleveland, Ohio 44113
Check the website for dates and times.
Free.
Tower City and Olmsted Performing Arts put on this show that's become a Cleveland Christmas tradition.
That Christmas Bar
2234 West Tuscarawas St., Canton
Noon to midnight Friday and Saturday, noon to 9 p.m. Sunday, and 4 p.m. to 11 p.m. Monday through Thursday starting Nov. 23
Canton's only pop-up bar switches themes to fit the season. Halloween, Christmas, Valentine's Day and more.
The Ice Rink at Lock 3
200 S. Main St., Akron, Ohio 44308
Open starting Nov. 24. Check the calendar for dates and times.
Skating is $4 with skate rental and $2 if your bring your own.
The Christmas Corner Bar
18816 Detroit Ave., Lakewood
Starting Nov. 23 at 3 p.m.
Bust out that Christmas sweater get into the holiday spirit at this pop-up bar. Christmas Karaoke Fridays and Saturdays starting at 8 p.m.
The Rink at Wade Oval
10820 East Blvd., Cleveland, Ohio 44106
Nov. 23 to Feb. 18. Hours vary by day. Call the hotline, at 216-707-5033, to make sure the rink is open.
Admission is $2. Skate rentals are $3.
Akron Zoo Wild Lights
500 Edgewood Ave., Akron
Selected dates from Nov. 23 to Dec. 30, from 5 p.m. to 9 p.m.
Tickets are $12 for adults and $8 for children 2 to 14.
Enjoy the lights, see Santa and try out the ice rink.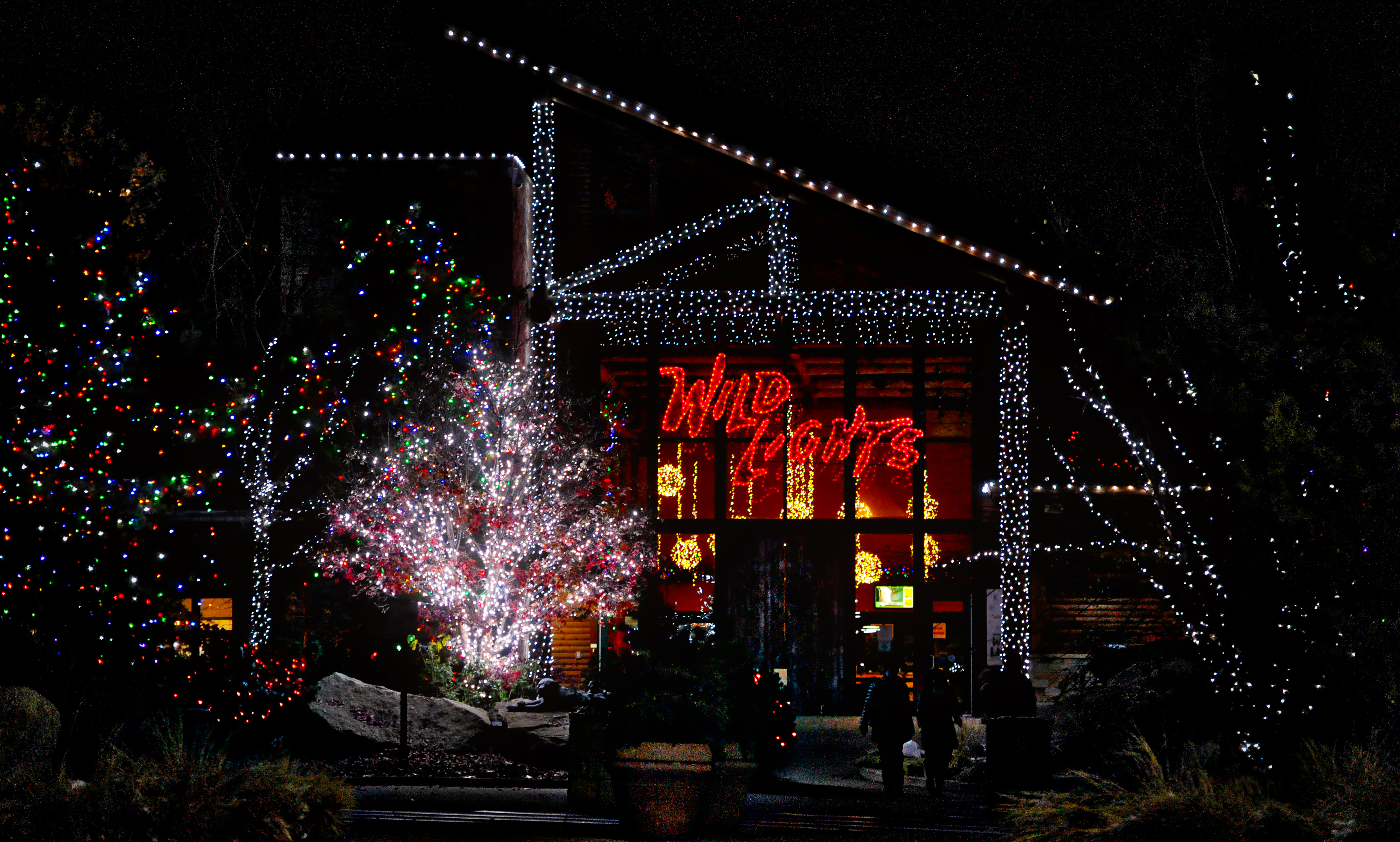 Carlisle Reservation Holidays Lights
12882 Diagonal Rd., LaGrange
Nov. 23 to Dec. 30, Sunday through Thursday from 6 p.m. to 9 p.m., Friday and Saturday from 6 p.m. to 10 p.m.
Free. Donation of non-perishable food item is encouraged.
Stations along the half-mile trail are decorated to represent classic holiday movies and songs.
Akron Tree Lighting Ceremony
200 South Main St., Akron
Nov. 23 at 6:30 p.m.
The opening day of Winterfest starts with hot chocolate, cookie decorating, fireworks and Santa.
Akron Welcome Santa Parade
200 South Main St., Akron
Nov. 24 at 10 a.m.
The holiday tradition continues with floats, bands and more.
Downtown Cleveland Winterfest
Public Square
Nov. 24 from 1 p.m. to 7 p.m.
Games, music and skating lead up to the holiday lighting ceremony and fireworks.
Lorain Waterfront Winterfest
Location not yet announced
Nov. 24 from 4 p.m. to 9 p.m.
Santa, reindeer petting zoo and fireworks. More attractions announced later.
LuminoCity Twinsburg
10075 Ravenna Rd., Twinsburg
Nov. 24 at 6 p.m.
Music, fireworks and holiday lights with a community march to Township Square.
Saint Joseph Academy Christmas Fair Trade Boutique
3470 Rocky River Dr., Cleveland
Nov. 29 from 5 p.m. to 8 p.m.
More than 20 vendors, featuring jewelry, soaps, homemade candles, high-end handbags and chocolates.
Chardon Christmas Lighting of the Square
100 Short Ct. St., Chardon
Nov. 29 from 6:30 p.m. to 8 p.m.
It stars with a chili dinner at Pilgrim Christian Church. Performances by the Chardon Polka Band, then Santa arrives.
Nela Park 94th Annual Holiday Lighting Display
1975 Noble Rd., East Cleveland, Ohio 44112
Nov. 30 to Jan. 2
Displays along Noble Road with more than a half a million LED lights and a replica of the National Christmas Tree in Washington, D.C.
A Christmas Story Run
Public Square to 3159 West 11th St., Cleveland
Dec. 1 at 9 a.m.
$45 to $55
5K and 10K runs. Participants get a T-shirt and finisher medal.
12 Bars of Christmas Bar Crawl
Downtown Cleveland bars
Dec. 1 from noon to 8 p.m.
Starting at $17
Tickets include cup, Santa hat while supplies last and bus shuttles.
Summit Mall Community Tree Lighting
3265 West Market St., Fairlawn
Dec. 1, starting at 3 p.m.
The inaugural tree light at the mall's main entrance. The event features food vendors, choirs and Santa Claus arriving on a fire truck
A Vintage Christmas on 4th
Downtown Canton
Dec. 1 from 7 p.m. to 10 p.m.
Holiday windows displays, and handmade and vintage gifts.
Holiday Lantern Tours at Hale Farm
2686 Oak Hill Rd., Bath
Dec. 1, 7, 8, 14, 15, 16, 17 and 19 to 23.
$20 for nonmembers and $12 for children.
Tours leave 20 minutes starting at 5:40 p.m.and last about 90 minutes.
Winter Lights Lantern Festival
Cleveland Museum of Art
11150 East Blvd., Cleveland
Dec. 2 from 1 p.m. to 6:30 p.m.
Festive lantern displays inside the museum and on Wade Oval with a procession of lantern artists, dancers and puppets at 5:30 p.m.
Grand Menorah Lighting
Public Square
Dec. 5 from 5 p.m. to 7 p.m.
Downtown Chabad hosts this annual event.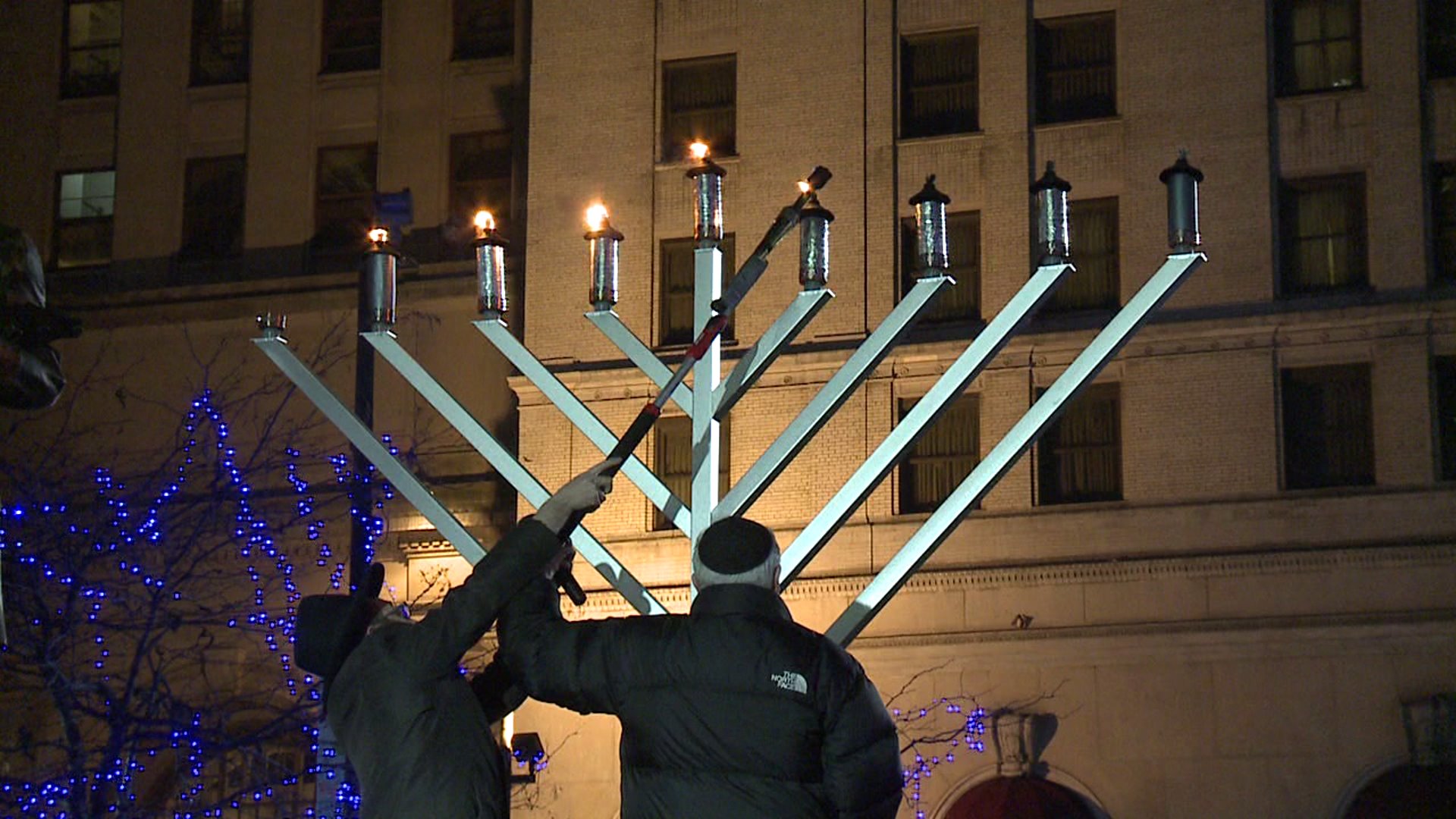 Light Up Downtown
Downtown Canton
Dec. 6 from 6 p.m. to 8:30 p.m.
Watch 14 city blocks come alive with attractions and entertainment.
Dashin' Through The Bars
Flats East Bank and Warehouse District
Dec. 8 from noon to 9 p.m.
Ticket prices vary
Drink specials, light-up bracelet and color-changing cup. Portion of ticket price donated to Toys for Tots.
Santas in Tremont
Tremont bars
Dec. 8 from 1:30 p.m. to 8 p.m.
$25
A 1-mile run/walk around Tremont with an after party at The South Side.
Ugly Sweater Crawl
Lakewood bars
Dec. 8 from 2 p.m. to 10 p.m.
$20
Includes a T-shit, koozie and drink specials at participating bars.
Blues, Brews and Bad Sweaters
200 South Main St., Akron
Dec. 8 from 4 p.m. to 8 p.m.
$20
Craft beer samples, music, food and of course, ugly sweaters.
On Holiday with Cleveland Flea Weekend
4601 Payne Ave., Cleveland
Dec. 14 to Dec. 16
Tickets are not yet on sale.
More than 50 vendors for all your holiday shopping needs.
Camp Curiosity: Winter Break Edition
Great Lakes Science Center
601 Erieside Ave., Cleveland
Dec. 26, Dec. 27, Dec. 28, Jan. 2, Jan. 3 and Jan. 4 from 8:30 a.m. to 3:30 p.m.
$55 each
Hands-on camps for children kindergarten through eighth grade. Register at online.
(Is your event missing? Email details to jsteer@fox8.com to get it added to the list.)