This is an archived article and the information in the article may be outdated. Please look at the time stamp on the story to see when it was last updated.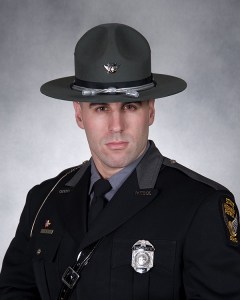 The Ohio State Highway Patrol announced on Wednesday the 2013 Trooper of the Year at the Cleveland Metro Post.
Trooper Timothy Kay, 31, was selected by fellow officers at the Cleveland Metro Post for his outstanding service.
The OSHP said he was chosen based on leadership abilities, professional ethics, courteous treatment of others, enthusiastic work attitude; along with cooperation with supervisors, peers and the public.
He is now up for the District and State Trooper of the Year Award.
Trooper Kay joined the Highway Patrol in 2011 and has served at the Chardon and Cleveland Metro Post.
He is a graduate of Fairview High School and John Carroll University.