This is an archived article and the information in the article may be outdated. Please look at the time stamp on the story to see when it was last updated.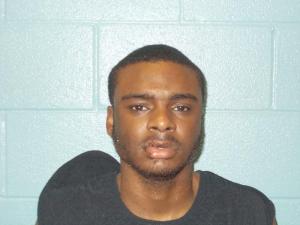 SANDUSKY, Ohio — A man accused of fatally stabbing an infant earlier this week appeared in court Monday morning.
Denzel Castile, 19, is charged with aggravated murder in the death of his 11-week-old cousin, Aphena.
He appeared on video monitor with an attorney for his arraignment Monday morning in Sandusky Municipal Court. The court entered a not guilty plea on his behalf, and a judge set bond at $1,000,000.
Erie County Sheriff Paul Sigsworth confirmed to Fox 8 News that Castile remains on suicide watch in the county jail.
Sandusky police say the teen fatally stabbed his infant cousin on May 16 inside a home in the 500 block of Dewey Street. Officers were initially sent there for a 911 hang up call.
Once they arrived at the home, officers witnessed Castile snatch Aphena out of a woman's arms and walk down a hallway.
It was then, police say, he began to stab her. Officers eventually got the knife away from him, but it was too late.
Aphena later died at Firelands Regional Medical Center.
A relative told Fox 8 News she has no idea why her cousin would want to hurt or kill the baby.
*For additional coverage on this story, click HERE.