This is an archived article and the information in the article may be outdated. Please look at the time stamp on the story to see when it was last updated.
CLEVELAND– One of the suspects in the murder of a 9-year-old girl on Cleveland's east side is now facing charges.
Devontae Nettles was charged with murder on Friday. Court records showed the 19-year-old was driving the car as others fired shots.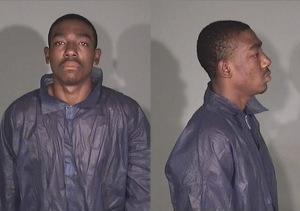 Saniyah Nicholson was sitting in her mother's car outside of a boxing club at Lee Road and Cloverside Avenue Wednesday night when shots rang out.
Cleveland police said there were two groups of people exchanging gunfire across the roadway. Two males on foot exchanged gunfire with two males in a vehicle.
Saniyah was shot in the head.
Police say both of the occupants of the vehicle — Nettles and a 17-year-old male– have been arrested.
One of the males on foot, a 17-year-old male, was arrested; police are working with prosecutors to obtain a warrant for the second male on foot who is 16 years old.
Police say, at this time, there is no known gang affiliation.  They continue to investigate whether or not anyone else was involved.
Two of the juveniles in custody were scheduled to appear in court on Friday, but the hearing was delayed as investigators continue to sort out of the details of the shooting.
City of Cleveland officials spoke about the case at the annual "Safe Summer" news conference Friday at Forest Hills Park. Cleveland police said detectives are pursuing more arrest warrants and some people could be charged with aiding and abetting.
Anyone with information is asked to contact the Cleveland Division of Police at 216-623-5464 or Crime Stoppers of Cuyahoga County at 216-252-7463.
Continuing coverage of this story here