This is an archived article and the information in the article may be outdated. Please look at the time stamp on the story to see when it was last updated.
WADSWORTH, Ohio-- The suspect in the murder of a 98-year-old Wadsworth woman was charged on Tuesday.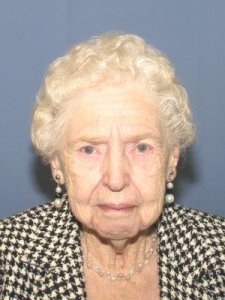 The 17-year-old faces counts of aggravated murder, murder and abuse of a corpse in the death of Margaret M. Douglas. He will likely appear in court on Wednesday for his arraignment.
A relative reported Douglas missing on April 9. Later that day, officers found her body hidden under clothes in a closet at her Portage Street home.
The suspect, a junior at Wadsworth High School, has a criminal history, which includes vandalism and car break-ins. Investigators located Douglas' wallet at his house.
After learning of his involvement, officers took the teen into custody in Fairview Park on Monday. He was transferred to Wadsworth police and transported to the Medina County Juvenile Detention Center.
Continuing coverage of this story here