This is an archived article and the information in the article may be outdated. Please look at the time stamp on the story to see when it was last updated.
CLEVELAND -- Homicide detectives in Cleveland are investigating the shooting death of a 15-year-old boy.
It happened Saturday night at around 7:30 p.m. near East 86th Street and Congress Court.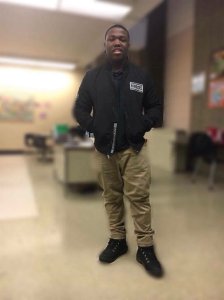 Police say two teenage boys, 15-year-old Jaevelle Swift and his 16-year-old friend, were riding in the back seat of a jeep with two other males. At one point, the driver of the jeep pointed a gun at the teens and demanded money.
That's when, police say, the 16-year-old handed over cash before both teens ran from the jeep. As they ran away, the driver shot at them, striking Swift in the back.  The boy fell to the ground as his friend ran for help at a nearby home.
Swift was taken to University Hospitals, where he died.
Further details have not yet been released. Police are still looking for the suspects.
Homicide detectives are investigating.
*This story has been updated to reflect the deceased teen's identity, confirmed by the Cuyahoga County Medical Examiner's Office.