This is an archived article and the information in the article may be outdated. Please look at the time stamp on the story to see when it was last updated.
LYNDHURST, Ohio – It was a great morning for a walk…or a race…or The Race, to be exact!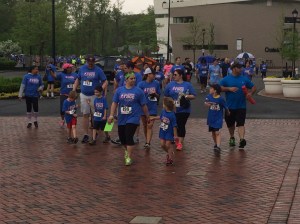 So today at Legacy Village in Lyndhurst, folks gathered to participate in the 12th Annual The Race, a run/walk held on Mother's Day to raise money for the fight against breast cancer.  All of the proceeds raised are directly invested in local organizations, and this year, that money will be going to University Hospitals' Seidman Cancer Center.
The event has raised about $850,000 over the past 11 years. It was founded by then-children Josh Berns, now 23, and Dani Berns, 21 and focuses on  "empowering young individuals to be change makers in the battle against breast cancer."