This is an archived article and the information in the article may be outdated. Please look at the time stamp on the story to see when it was last updated.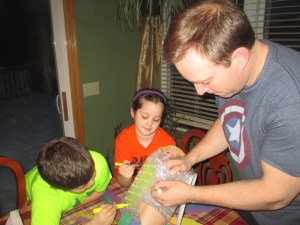 CLEVELAND, Ohio -- Fox 8 News celebrated the 15th Annual Bubble Wrap Appreciation Day with a little contest!
All the Fox 8 anchors along with their kids designed contraptions made out of bubble wrap to protect eggs we dropped off the Fox 8 roof.
Did any of them survive? Vote in our poll for the idea you liked best! Watch the video player above for whose eggs made it in one piece.