This is an archived article and the information in the article may be outdated. Please look at the time stamp on the story to see when it was last updated.
BEDFORD HEIGHTS, Ohio — It's an event that has something for everyone.
South East Harley-Davison in Bedford Heights will host it's annual Ferrari Night on Friday, June 19, from 6 to 11 p.m.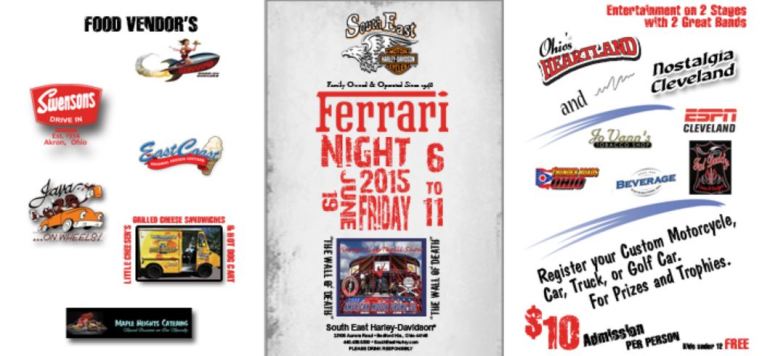 This year's event features the American Motor Drome Co.'s "Wall of Death." The hourly show features motorcycles and go-carts riding on the walls of a circular room.
The event includes custom cars, trucks & motorcycles, music and food.
Fox 8's Kenny Crumpton got a preview of The Wall of Death. You'll want to click on the videos to see it for yourself!
For information on South East Harley-Davidson, click here. For information on The Wall of Death, click here.