This is an archived article and the information in the article may be outdated. Please look at the time stamp on the story to see when it was last updated.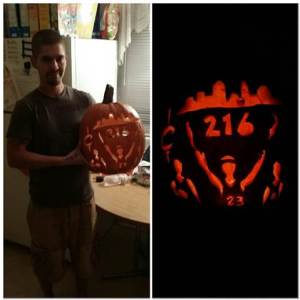 On FOX 8 News in the Morning, we asked for your best Cavs' carved pumpkins and boy did you guys do a great job!
Brandon Williams of Parma is the winner. He scored two tickets to tonight's huge home opener.
His pumpkin features LeBron with the City of Cleveland and '216' above him.
Congrats to Brandon and thanks to all who entered!