This is an archived article and the information in the article may be outdated. Please look at the time stamp on the story to see when it was last updated.
I love the change of seasons. And right now, living in Ohio, I think we are all looking forward to spring. I often associate certain foods with each season.
We welcome spring with the wispy green beauty of asparagus.
I love to just toss it in olive oil and some kosher salt, broil it and then in the last few minutes add some minced garlic- glorious. In the summer, we eat salads until we start feeling like Peter Rabbit. The plump red tomatoes and tender lettuce, oh so yummy.
In the fall, apples and pumpkins sit on center stage. The rich aromas and heavy flavors remind us to stack the firewood for the colder months ahead. And here in the winter, soup and any homemade, rich baked goods make there way into our kitchen.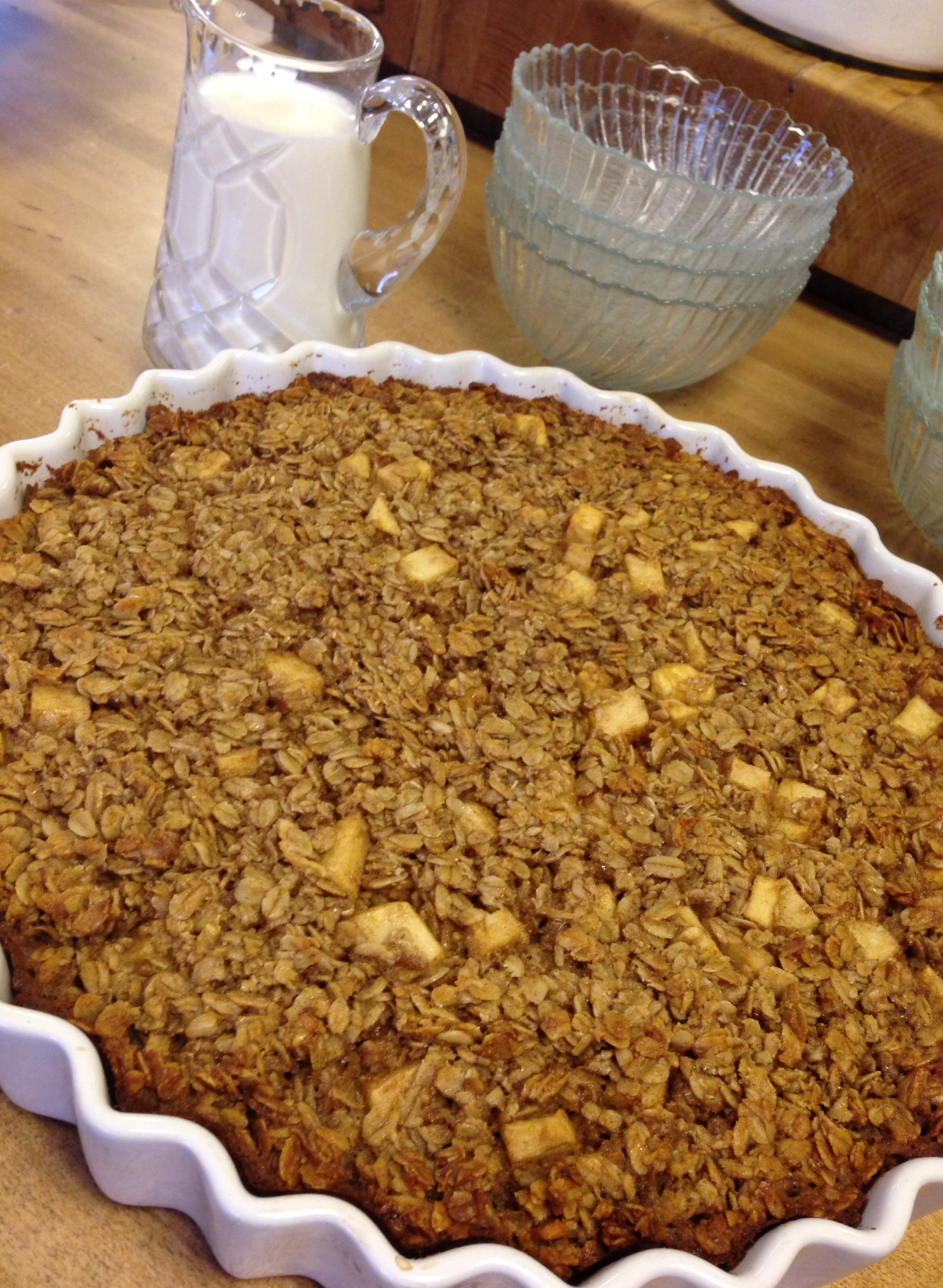 Baked Apple Oatmeal is a go-to winter recipe and is a favorite at The Miller Haus Bed & Breakfast. Pouring a splash of milk or spooning some vanilla or plain yogurt over the top of each serving is also an added treat. We have a dear friend that bakes this recipe and cuts it into bars and freezes it for her family. Isn't that a great idea?
As winter marches on, we are staying busy and cozy at the B&B. In February we still are offering Buy one night, Get the second one free! And then in March, we are having a special rate, "Any room for $109.00!"
Each evening our Innkeeper Francine bakes such special desserts, like the Chocolate Rice Krispy Bars. Then, the breakfasts at the B&B are ones that you'll hopefully talk about for days. I know I do!
The Banana Pecan Loaf is a lovely breakfast or brunch recipe, perfect for these chilly mornings.
So this winter, don't forget to whip out those hearty soup recipes and the homemade cakes and breads.
Time in the kitchen + Family = Time well spent!
Baked Apple Oatmeal
4 eggs
2 cups milk
1 cup brown sugar
4 teaspoons baking powder
2 teaspoons cinnamon
2 teaspoons salt
4 cups rolled oats
1 cup butter, melted
4 apples, peeled and chopped
Beat eggs by hand with wire whisk; add the next seven ingredients in order given with a spatula.
Lastly, fold in apples. Pour into a greased 13×9 or 12 inch round/2 inch deep baking dish.
Bake at 350 for 30 minutes. Serve warm with milk. Perfect breakfast dish. Also, cut into squares this baked oatmeal freezes well. Serves 10-12.
*Be sure to 'like' "The Miller Haus Bed and Breakfast" on Facebook and follow me on Twitter by clicking here.*
*See more 'At Home with Lee Ann Miller'*