This is an archived article and the information in the article may be outdated. Please look at the time stamp on the story to see when it was last updated.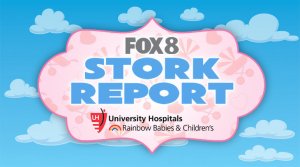 The Cleveland population grows a little more each day – FOX 8 is excited to make birth announcements for local families in Northeast Ohio during the FOX 8 Morning News!
Each day during the 7a-8a hour, FOX 8 News talent will announce a baby's entry into the world as the "Newest Member of Cleveland's Own"
If you want FOX 8 to feature your bundle of joy as the "Newest Member of Cleveland's Own" – CLICK HERE and submit a photo of your newborn baby!
The Stork Repot is brough to you by University Hospitals Rainbow Babies & Children, The Science of Health. The Art of Compassion. Also check out the Parenting Hub for some helpful parenting tips and quizzes!
[protected-iframe id="e615283d6de2cd9194eb43dac475dd1c-28572381-29636627″ info="brett.mcintyre" ]