This is an archived article and the information in the article may be outdated. Please look at the time stamp on the story to see when it was last updated.
CLEVELAND, Oh --  When you think of Halloween, healthy snacks don't usually come to mind, but Akron Children's Hospital dietitian Danielle Dimengo is about to change your mind!
Danielle showed Fox 8's Kristi Capel some fantastic and festive Halloween snack ideas and also talked about 'what' to eat before you send your little one out to trick or treat.
To learn more about Danielle and her work as a dietitian with Akron Children's Hospital click here. 
Danielle found all of today's irresistible recipes on Pinterest.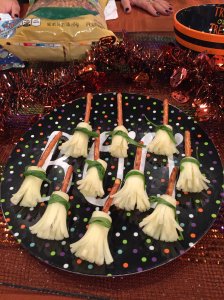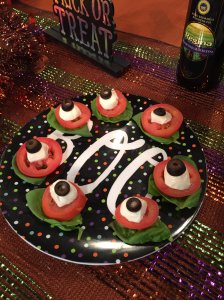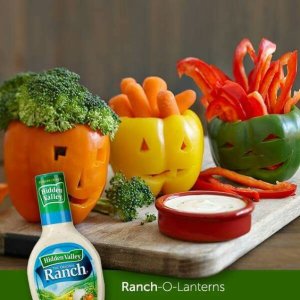 Click here for the Witch's Broom recipe.
Click here for the Pumpkin Hard Boiled Egg recipe.
Click here for the Eyeball Caprese Salad recipe.
Click here for the Veggie Jack-O-Lantern recipe.
Click here for the Skeleton Hummus Dip and Veggie Tray recipe.