This is an archived article and the information in the article may be outdated. Please look at the time stamp on the story to see when it was last updated.
CLEVELAND, Ohio — It was a big victory for anyone who tuned in to Fox 8 News in the Morning Friday.
Victory Highway, a popular local cover band, performed five hit songs.
They will be performing at several local bars and events in the coming week.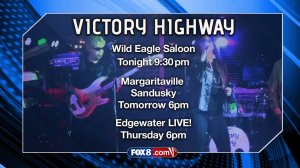 For more information, click here.