This is an archived article and the information in the article may be outdated. Please look at the time stamp on the story to see when it was last updated.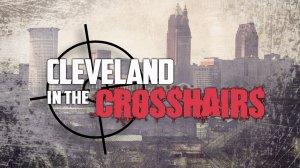 CLEVELAND, Ohio -- Gun violence has been plaguing the city of Cleveland.
In just the past couple of months, four children ranging between the ages of three months and 10 years have been shot. Three died from their injuries.
The city earlier this month marked its 100th homicide of the year; the number was up by 22.
Fox 8 News will have a week-long series, Cleveland in the Crosshairs, looking at how the city can curb the violence, why it's becoming such a problem and people who have been affected by it.
Monday, Fox 8's Wayne Dawson took a walk through his old Cleveland neighborhood with Cleveland Councilman Zack Reed.
And we talked with two mothers who both lost a child to violence. Sylvetta Williams' 16-year-old son was shot twice in the head after a concert in Luke Easter Park back in 2011.
Yvonne Pointer became an anti-violence advocate during the years she waited for justice in the murder of her daughter, Gloria. 
**Tuesday on Fox 8 News at 8 a.m., we will talk with the Rev. Stephen Rowan from Bethany Baptist Church in East Cleveland to talk about what can be done to stop the rash of violence**
Continuing coverage of crime in Cleveland here.