This is an archived article and the information in the article may be outdated. Please look at the time stamp on the story to see when it was last updated.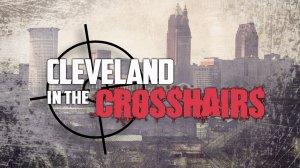 CLEVELAND, Ohio -- His emotional press conference about the death of a baby in a drive-by shooting opened many peoples' eyes to just how bad things have gotten on the streets of Cleveland.
Police Chief Calvin Williams stopped at Fox 8 News Wednesday as part of our week-long series, Cleveland in the Crosshairs.
In just the past couple of months, four children ranging between the ages of three months and 10 years have been shot. Three died from their injuries.
The city earlier this month marked its 100th homicide of the year; the number was up by 22.
In our series, we will look at how the city can curb violence, why it's become such a problem and talk to people who have been affected by it.
Continuing coverage of crime in Cleveland here.
Click here for more stories from our Cleveland in the Crosshairs series.