GlobeNewswire
PNW Local Author Announces Thought Leader Talks Event and Featured Speakers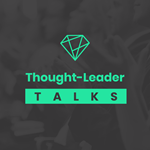 News provided by
Thought-Leader
Mar 27, 2023, 8:00 AM ET
REDMOND, Wash., March 27, 2023 (GLOBE NEWSWIRE) -- Leading public speaking consulting company Thought-Leader, announced a new community event for Seattle locals. Thought Leader Talks is a 4-hour multi-speaker created with the purpose of "Impacting Communities Through Bright Ideas," by adding value to the community and creating a space for connection, inspiration, and transformation.
The announcement was made by Tanja Diamond, a local author and entrepreneur who is also a Certified Thought Leader Speaker Coach. She will be hosting this workshop and networking event on behalf of Thought-Leader on April 8th, 2023 at the Hilton Garden Inn, located at 16630 Redmond Way, Redmond, Washington, 98052.
Of the event, Ms. Diamond said, "I am proud to host Thought-Leader Talks in the Pacific Northwest, helping my community by sharing Bright Ideas."

This event, which will run from 1 pm to 5 pm PST, features seven out-of-state speakers, who will be discussing ideas that matter in the categories of health, wealth, and relationships.
The featured speakers at the Thought Leader Talks April 2023 event are:
Ahaumna AhmaYah, Professional Speaker, Multidimensional Healer, Mentor, Author, Galactic Wisdom Keeper, Soul Led Life Activist, will be sharing "How You can Overcome Money Trauma to Break Free from Financial Stress!"
Jacquie Chandler, Co-creator of Earthgym, Nat Geo Geotourism Liaison, and Director of Sustain Tahoe, will be sharing about "The Currency of Caring."
Nancy Knettell, Certified Metabolic Health Coach, CEO, Remaster Your Metabolism, and Biomedical Engineer. Her talk is titled "Obesity is an Epidemic in America. How We Can Possibly Stop It."
Leslie Levito, a corporate executive dropout, MBA, serial entrepreneur, and business coach, will teach participants about "Breaking Away From the Pack to Find Your True Path."
Terri Lonowski, M.Ed., a sought-after national and international speaker, and creator of the five-element holistic approach called Soulful Listening® will be teaching attendees: "The Inspiring Power of Deep Listening."
Kimberly Parry, a certified master professional coach, will explain how to "Lead Like You Were Dying."
Jacquelyn Rodriguez, a dedicated beauty professional promoting wellness and sustainability, will discuss how people will be "Unleashing the Power of Your Subconscious Mind for Limitless Success."
In addition to this fantastic lineup, Thought Leader Talks is planning to feature a few special community guests who are known for making a difference in the PNW area.
Participation in the Thought Leader Talks event is limited, and tickets are available, while they last, on Eventbrite. Expected guests will include authors, speakers, coaches, consultants, parents, educators, community leaders, entrepreneurs, and retired individuals with a passion to grow, serve, and improve the community in which they live.
For more information or to attend, visit https://bit.ly/thoughtleadertalkswa48
About Thought-Leader
The Thought-Leader mission is to impact the world through bright ideas. We achieve that by providing speaking and business training to thought leaders with impactful messages that transform people and communities in the areas of relationships, health, and wealth. We are committed to developing programs to help thought leaders learn the ins and outs of becoming a public speaker and master their message and get it out into the world, where it belongs.

For more information, visit www.thought-leader.com
About Tanja Diamond
Tanja Diamond is an autistic, polymath Maverick Business and Life Strategist and Tantra Lineage Holder. She is a five-time #1 International best-selling author, Ghostwriter, International Speaker, and Thought-Leader Certified Speaker Coach for TEDx speakers. To learn more about her, e-mail her at tanja@tanjadiamond.com.
CONTACT:
Lindsay Allinson
la@thought-leader.com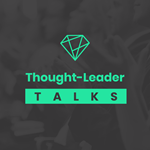 NOTE: This content is not written by or endorsed by "WJW", its advertisers, or Nexstar Media Inc.
For inquiries or corrections to Press Releases, please reach out to GlobeNewswire.