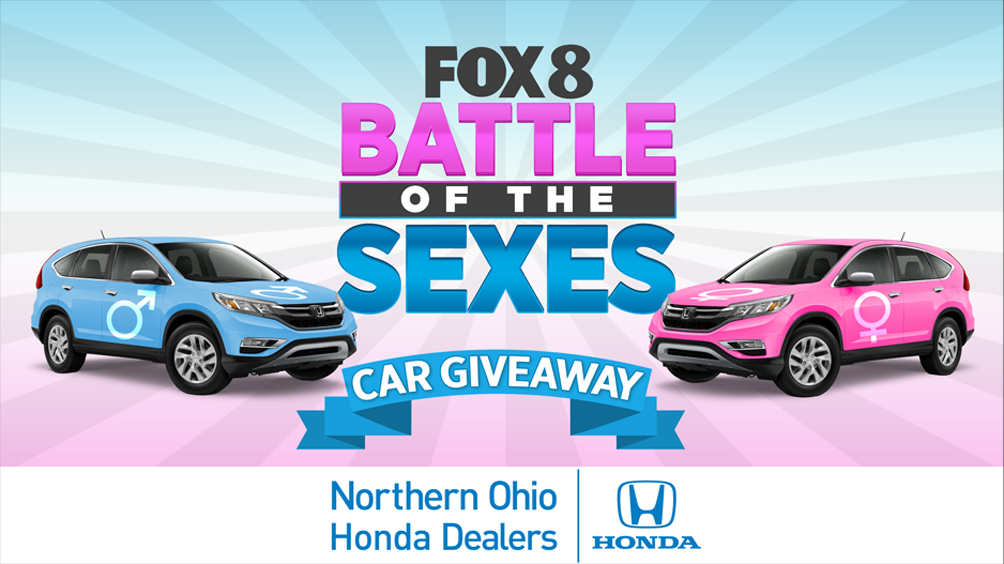 FOX 8 Guys or Gals?
FOX 8 and the Northern Ohio Honda Dealers want to find out who rules in Cleveland in the 2016 Battle of the Sexes Car Giveaway.  You can enter to win starting Friday Feb 26, 2016 through March 6.
Entering is easy:
Complete the short registration form by providing your name, email, and phone number and for a little friendly FOX 8 competition,  vote for either the  FOX 8 guys or gals
Come back and enter each day for your chance to win a 2016 Honda CR-V!!!
Make sure you tune-in to FOX 8 News each day to check out who's winning the FOX 8 & Honda Battle of the Sexes Car Giveaway!
[protected-iframe id="e1db2af882000d5ef81a8e08709cb4b5-28572381-28528036″ info="http://fox8.secondstreetapp.com/FOX-8-Battle-of-the-Sexes/" width="450px" height="825px" frameborder="0″ scrolling="yes"]